PRESIDENT TRUMP
I took this photograph in April 2016. It did finally find its name a few months later, when I read a quote by Trump during his campaign: "One of the key problems today is that politics is such a disgrace. Good people don't go to government", he said.
| Donald Trump, 45th President of the United States of America
—
NYC, Liberty Island | 2016
NARCISSUS
NYC, Manhattan Bridge | 2016 [Canon AE-1, film]
RED FLAG
NYC, Coney Island | 2016 [Canon AE-1, film]
A GRACE OF SOME KIND
London, Rotherhithe | 2016 [Canon AE-1, film]
SIN WILL FIND YOU
NYC, Bowery | 2016 [Canon AE-1, film]
FIREFLIES
NYC, Brooklyn Bridge | 2016 [Canon AE-1, film]
LAZARUS
NYC, Bowery | 2016 [Canon AE-1, film]
THE MESSENGER
"I hate America. I hate this country. It's just big ideas, and stories, and people dying, and people like you. The white cracker who wrote the national anthem knew what he was doing. He set the word 'free' to a note so high nobody can reach it. That was deliberate. Nothing on earth sounds less like freedom to me. You come to room 1013 over at the hospital, I'll show you America. Terminal, crazy and mean. I live in America, that's hard enough, I don't have to love it. You do that. Everybody's got to love something. "
| from ANGELS IN AMERICA, Tony Kushner, 1993 Pulitzer Price for Drama
—
NYC, Central Park | 2009
COUNTING SHEEP IN RAMALLAH
West Bank, Ramallah | 2012
THEM
West Bank, Ramallah | 2012
DESIRE LINE
"A desire path (fornally referred to as desire line in transportation planning) can be a path created as a consequence of erosion caused by human or animal foot-fall or traffic. The path usually represents the shortest or most easily navigated route between an origin and destination."
| "DESIRE LINE" DEFINITION, from Wikipedia
—
London, The Mayflower | 2016 [Canon AE-1, film]
POST-IT NOTE
Berlin, The Holocaust Memorial | 2011
WHO GIVES A FUCK?
NYC, McDonald's in Times Square | 2016 [Canon AE-1, film]
TABLE ONE
"March winds, both feet on the ground. The spell of jet lag broken, I was looking forward to sitting at my corner table and receiving my black coffee, brown toast, and olive oil without asking for it. There were twice as many pigeons than usual in Bedford Street, and a few daffodils had come up early. It didn't register at first, but then I realized that the blood-orange awning with 'Ino across it was missing. The door was locked, but I saw Jason inside and I tapped on the window.
- I'm glad you came by. Let me make you one last coffee.
I was too stunned to speak. He was closing up shop and that was it. I looked at my corner. I saw myself sitting there on countless mornings through countless years.
- Can I sit down? I asked.
- Sure, go ahead.
I sat there all morning. A young girl who frequented the cafe was going by carrying a Polaroid camera identical to my own. I waved and went out to greet her.
- Hello, Claire, do you have a moment?
- Of course, she said.
I asked her to take my picture. The first and last picture at my corner table at 'Ino. She was sad for me, having seen me through the window many times in passing. She took a few shots and laid one on the table. I thanked her as she left. I sat there for a long time, thinking of nothing, and then picked up my white pen. I wrote of the cowpoke and the crooked smile of my husband. I wrote of the bats of Austin, Texas, and the silver chairs in the interrogation room in Criminal Intent. I wrote till I was spent, the last words written in Cafe 'Ino.
Before we parted, Jason and I stood and looked around the small cafe together. I didn't ask him why he was closing. I figured he had his reasons, and the answer wouldn't make any difference anyway.
I said goodbye to my corner.
- What will happen to the tables and chairs? I asked.
- You mean your table and chair?
- Yeah, mostly.
- They're yours, he said. I'll bring them over later.
That evening Jason carried them from Bedford Street across Sixth Avenue, the same route I had taken for over a decade. My table and chair from the Cafe 'Ino. My portal to where."
| from M TRAIN, Patti Smith
New York, Robert Miller Gallery | 2016 [Canon AE-1, film]
LUNA GAMES
NYC, Coney Island | 2016 [Canon AE-1, film]
BLUE EYES
NYC, Coney Island | 2016 [Canon AE-1, film]
1 IN 8 MILLION
NYC, Subway | 2016 [Canon AE-1, film]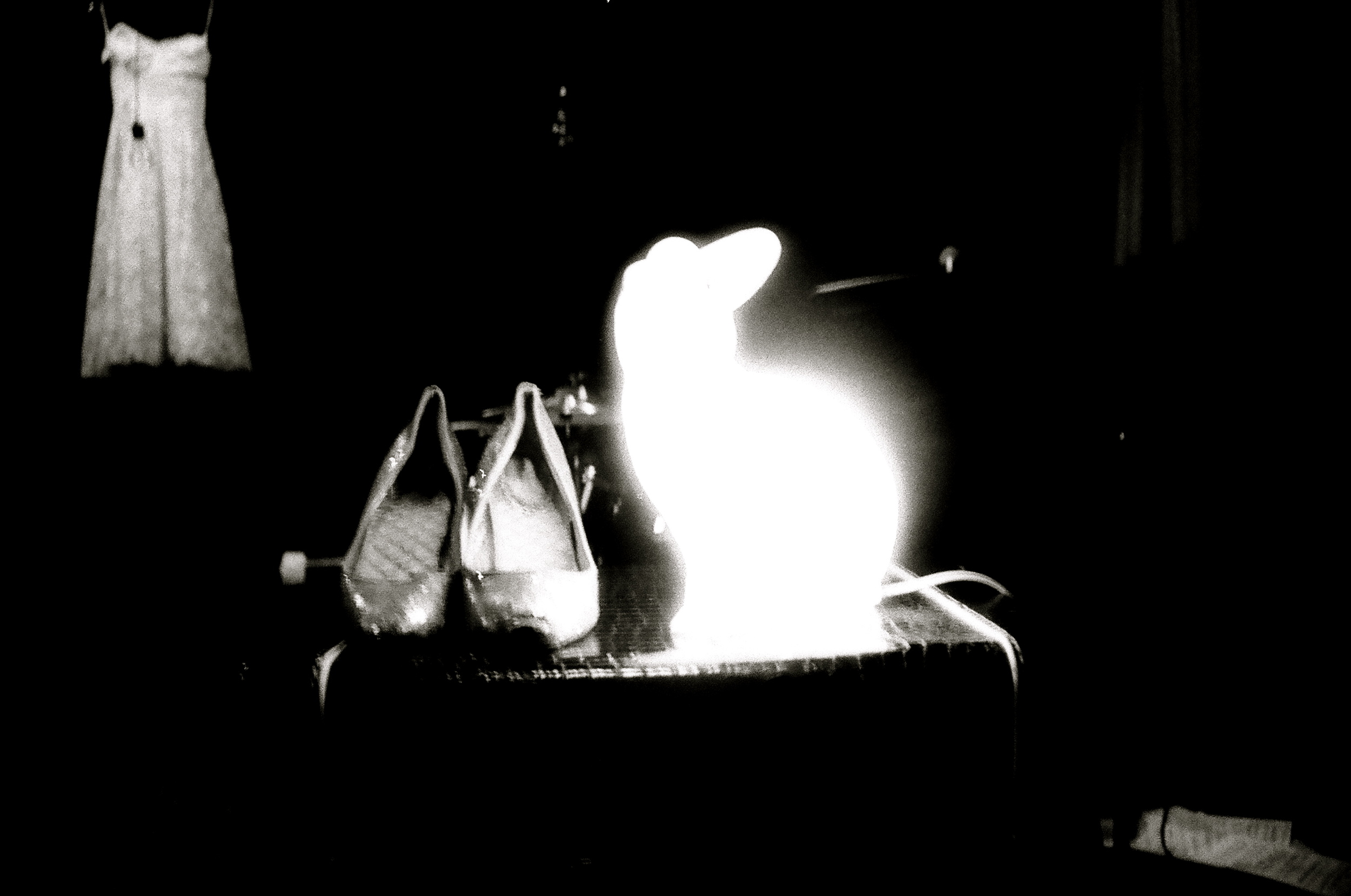 Places